A brand on a mission
Our journey began when our co-founder was diagnosed with skin cancer, leading her to rethink her approach to tanning. With a desire to create a more attractive self tanning range, Luna Bronze was born. Our products are made with the highest quality, natural and organic ingredients to give you a beautiful, radiant glow without the harmful effects of the sun. Luna Bronze is a brand with a mission to provide its customers with a safe and natural alternative to harmful UV rays and we are passionate about providing our customers with a healthier and more sustainable approach to tanning.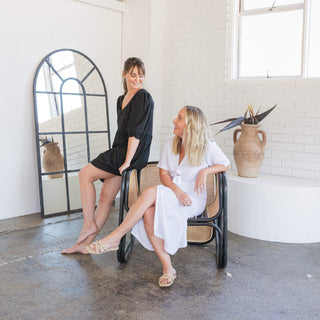 Why do we exist?
Our journey started way back in 2015. Created by high school best friends, Maddy and Rhi, after Maddy had a scary brush with skin cancer.
Needing to change our sunbaking ways, we searched for a sunless tanning brand that made hydrating and skin-loving ingredients a priority. When our search turned up empty, we knew we had to step up and create it for ourselves.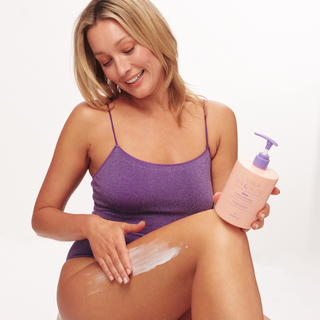 Sunless tanning meets skincare
The combination of sunless tanning and skincare has been key to the Luna Bronze mission since day dot. We've infused our products with natural Aussie ingredients like lemon myrtle, vitamin C and orange blossom that moisturise, nourish and replenish your skin, helping you glow from the inside out.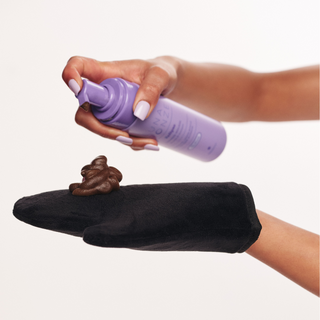 Consciously created
We're also big on sustainable beauty, which is why our products don't come with excess packaging and we use sustainable packaging wherever we can (with more in the works - watch this space).
All our ingredients are vegan and cruelty-free (and have been PETA certified), so you can get your sunless glow guilt-free.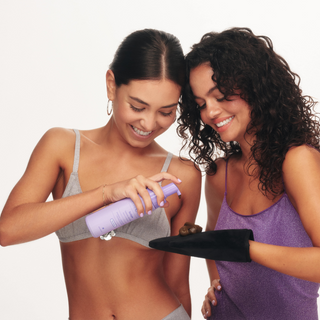 Feel Good Bronzing
And now we're here, providing a safe, healthier and more sustainable option for people who love getting their glow on. We reckon a gorgeous sunless glow should be enjoyed by EVERYONE as a flawless glow is the ultimate confidence booster.
"This hits the realistic-tan mark and might even be my all-time favorite tanning product, thanks to the natural glow it delivers. But it does more than just bronze skin, she says: "It really does give a glowing finish, which I've never seen from any other self-tanner..."