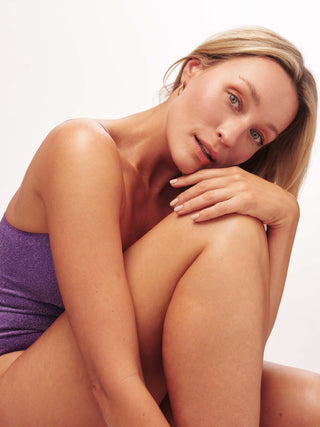 ABOUT US
Your journey to sunless tanning starts here
Our story began with a heartfelt realisation when one of our co-founders faced a skin cancer diagnosis that changed the way we thought about tanning forever. Fuelled by the desire to reimagine the concept of achieving a sun-kissed glow, Luna Bronze was born...
NOT SURE?
Find your personalised glow
We want you to have your best self tanner experience ever. Not quite sure which product is best for you? Take our quick quiz to find out.
On the Journal
Achieving the perfect sun-kissed glow is a desire shared by most of us, but it's essential to cater your self-tanning routine to your...
After 8 years of changing the self tanning game, we're shaking things up a little. You might have noticed our product packaging has started to take on a...
"It really does give a glowing finish, which I've never seen from any other self-tanner. It reminds me more of really potent vitamin C serums, and just so happens to give your skin a boost in terms of color as well."
"Not only does it moisturise the heck out of your skin, it also delivers a nice, even bronze. In short: buy it"
"... laying out in the sun to tan is simply not worth it! An authentic looking tan can be achieved easily, and even fades like a real tan without any of the skin damage. Sunless tanning is derm approved!"