After what felt like a way-too-long winter, the sunshine has arrived (praise) and we're here and ready for a bronzed summer!
We know you've been stuck with the chilly winter weather. But let us reassure you that SPRING is just around the corner!
As much as we're all after that bit of Vit D and that perfect summer bronze, it does not mean that we should ruin our skin by damaging it and laying in the sun. UV = Ew-V!
Did you know; one of our founders had a run in with skin cancer which was the conduit to Luna Bronze being founded? Read more about our story here. 
Wondering how you can possibly achieve a bold, bronzed and B-E-A-UTIFUL glow AND avoid all the nasty sun damage and wrinkles at the same time? LB will be your self-tan saviour whilst you're on Spring Break and will give you a flawless, looking tan - minus the rays obvi.
So we've created the best Spring Self Tan Guide that will give you to-die-for looking skin for the warm months ahead.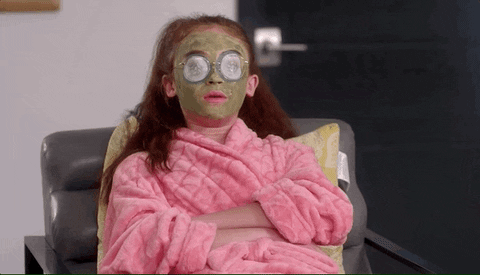 Luna Bronze Spring Essentials
Want the best self tanner to fake that 'Spring Bronze' but want to do it in the comfort of your own home? Reach for TE Tanning Mousse. Leave this lightweight tanner on for 1-3 hours and save your skin the hassle of getting fried...your future self will love you for this!
Good Night Face Bronzing Serum:
There is literally nothing worse than wearing a full face of makeup, especially when you're out living your best life during Spring Break. This is where our face tanner, GN Face Bronzing Serum, has you covered. Giving you that natural and most importantly - sunless - glow overnight whilst you sleep. Hit snooze in the AM and get your glow sorted in the PM! These tanning drops were recently awarded best self tan by Bustle - check it out here!
With all the sunless tanning we're doing 👀, our exfoliating game should have a feature weekly in our self care routine to make way for fresh glowing skin and remove any excess tan or dead skin cells. Our B2B is jam-packed with skin-tastic ingredients that will have your skin feeling smooth, ready for that fresh self tan and shining bright like a diamond 💎.
Spring Skin Hacks: 
EXFOLIATE
As much as we LOVE the warmer weather, our skin can easily dry out so we must give it some extra loving. LB rec is to exfoliate 2-3 times a week to get rid of any dry, flakey skin and to make way for a fresh and glowing complexion. Pair our Back to Base Exfoliant with our Exfoliating Mitt for the ultimate glow up. 
MOISTURISE 
Moisturising is KEY to luscious looking, vacay skin. Moisturising leaves your skin hydrated, nourished and feeling revitalised. If there's one skincare essential in your carry on, it's gotta be our Glow Gradual Tanning Moisturiser as it does just this whilst also building a super natural, head-to-toe glow! GG is our best self tanner for those with a fairer complexion. 
HAVE FUN (the most important part)
We want our Lunaverse of Glow-makers to go and live their best lives! Put your SPF on (MOST IMPORTANT), let your hair down, grab your fave beverage of choice and settle in for some RNR. Our range of sunless tanners should be your go-to way of getting that spring glow and ready for the fun times ahead.